EXPERIENCE THE ALL STAR DIFFERENCE
YOU CAN RELY ON US

 FOR A THOROUGHLY CLEAN HOME OR BUSINESS, EVERY SINGLE TIME!
Please call us for a free on-site consultation. 402-660-1569
100% Satisfaction GUARANTEE
ABOUT US
LEARN MORE ABOUT ALL STAR MAIDS
100% SATISFACTION GUARANTEE
We want you to be delighted with each cleaning service received. If you are not 100% satisfied, we will happily return to re-clean the areas in question at no additional charge.
THE ALL STAR DIFFERENCE
You can rely on us for a thoroughly clean home or business each and every time. Our cleaning professionals are motivated to please. They earn more based on a customer satisfaction grade. Each All Star Cleaning Team is led by a supervisor to ensure each cleaning meets your expectations.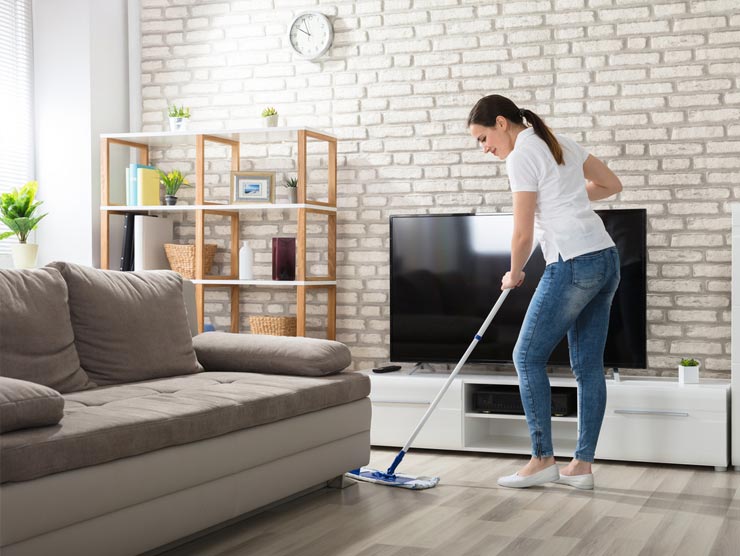 TRUSTWORTHY & DEPENDABLE
All Star's cleaning professionals complete a thorough training program to ensure they understand our processes and expectations. This nurtures our professionals to take pride in their work. Our company is bonded and insured for your peace of mind.
PROFESSIONAL CLEANING SERVICES
We care about your home and business so we listen attentively to your requests' and create cleaning schedules that suit your individual needs. We can create a weekly, biweekly, or monthly schedule based on your budget and needs, to guarantee your home or business is always looking it's best.
We follow All Star Maid's unique 35 point Detail-Clean Checklist to ensure that our customers' homes and businesses always meet our high standards of cleanliness. We'll vacuum, polish, and scrub every nook and cranny for a thoroughly clean home or business each and every time.
You can't go wrong with All Star Maids. They do a wonderful job. They are reliable and give your house an amazing cleaning.
Lynne
Amazing cleaning service, very professional and timely. I love them!
Leah


Amazing customer service! They are very reliable and always going above and beyond for us! great pricing and efficient services too.
Mandi
All Star Maids did a SUPER job! It is so nice to come home to a very clean house. I look forward to each month to their very thorough cleaning!
Jim


All Star Maids is very thorough and professional! Their communication and customer service is phenomenal! We highly recommend them!
Alisa
They did a great job with our move-in cleaning. They were easy to work with, thorough and responsive to the cleaning we needed.

Brenna


With over 25 YEARS of Cleaning Experience All Star Maids would love to hear from you. Whether you're wanting a quote for cleaning services or have questions or concerns, you may contact us via phone, email or the online form on this page.
Monday - Friday 8:00 AM - 5:00 PM
402-660-1569
In the event a Client needs to cancel a scheduled cleaning appointment, we kindly ask for forty-eight (48) hours notice to All Star Maids. Should client fail to give forty-eight (48) hours notice on more than one (1) occasion, a cancellation fee equal to 50% of service price will be charged.